Works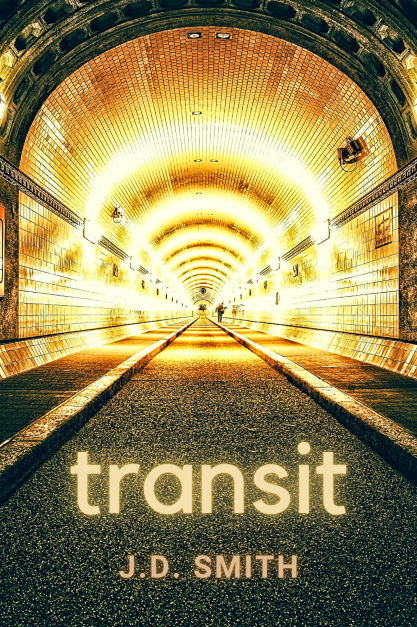 Transit
Transit, J.D. Smith's debut fiction collection, ranges from Central Mexico to the Asian side of Istanbul, with stops in Houston, Chicago and Washington, DC. Working in flash fiction, the traditional short story and a series of linked stories, Smith takes on race, ethnic identity, class and disability, along with the power dynamics of how they play out in everyday life. He also skewers the pretensions of those who think they are—somehow—above the fray.
With intelligence and compassion, as well as illuminating flashes of wit, Smith shows us how character, faith and sheer guesswork collide with circumstance. If Flannery O'Connor and Mickey Spillane had spawned a love child—whose godparents included Franz Kafka and Jorge Luis Borges—it would look a lot like Transit.
Praise for J.D. Smith

"The stories in J.D. Smith's Transit are gloriously disconcerting, beautifully ominous, and utterly, perfectly strange. By turns soft then sage then savage, these are tales of the unforeseen, histories written upon lore and rogue rumor. Nothing is on the nose; every story takes place to the side of itself. These are provocative narratives told plainly, unburdened of apologetics or sanctimony. And undergirding the entirety of this collection is a lyricism that's as poised and deliberate as it is sinister. I wish I'd written this book."
Jill Alexander Essbaum, author of Hausfrau

"Old meets new, Noir meets innocence, as JD Smith's prose travels through time and space, real and imagined, looking not so much for truth as to dispel the daily injustices and intolerances of our lives."
Sue Guiney, author of Tangled Roots, A Clash of Innocents, and Out of the Ruins.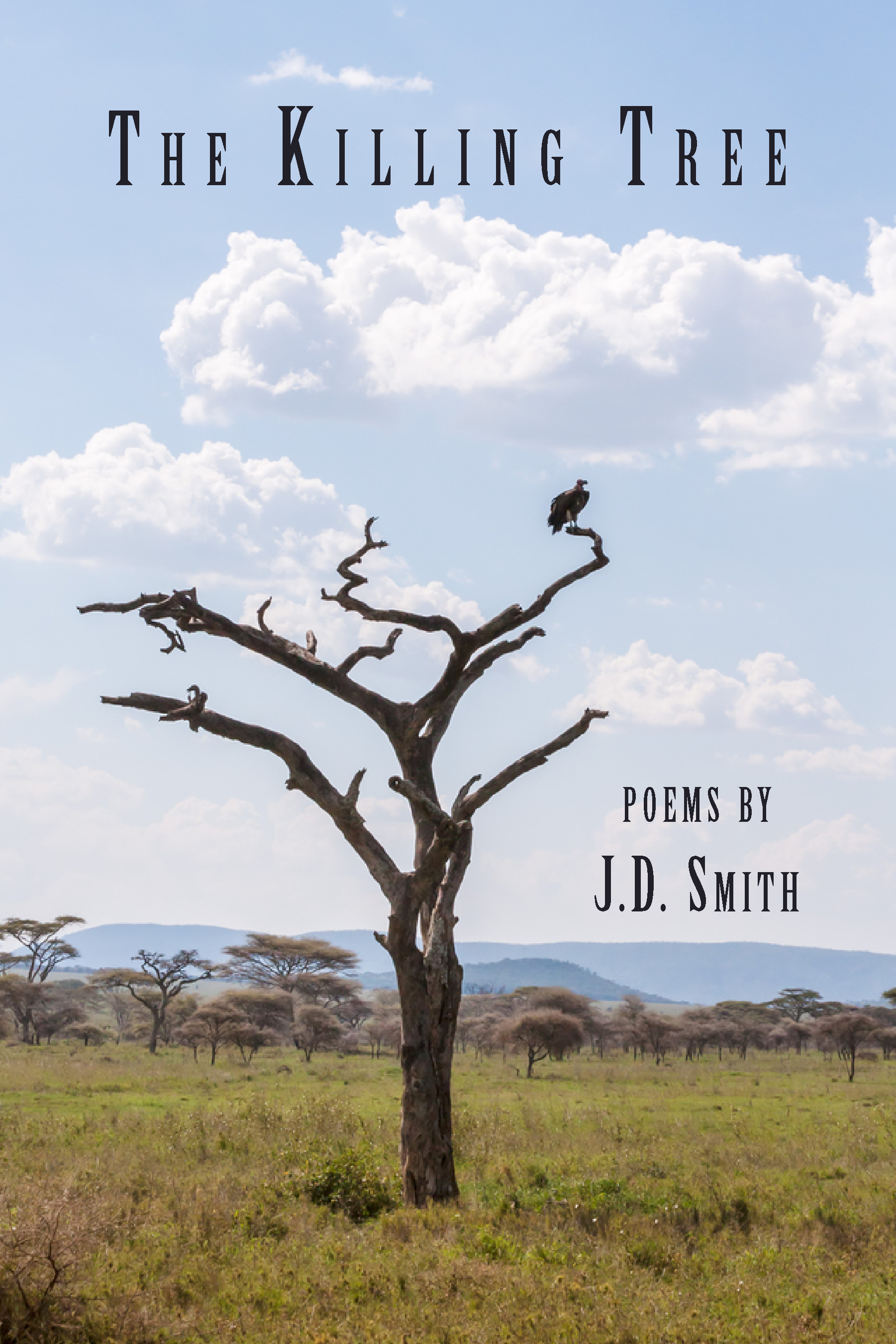 J. D. Smith's poems are full of wit and doughty faith. As he says in "Upon a Birth," we enter this world without, as far as we can tell, having any say in the matter; and the nature of things and our own limitations thwart our attempts to achieve fullnesss of being. Yet he also movingly observes that we persist in seeking goodness, truth, and beauty—narrowing in the process "the distance from the real to the ideal." The Killing Tree is a triumph of life and art.

-Timothy Steele

In his collection The Killing Tree, J. D. Smith deploys a vast array of poetic forms—including the kyrielle, sonnet, rondeau, rhymed couplets and quatrains, ghazal, ballade, triolet, monorhyme, villanelle, blank verse, and free verse—in investigations of personal crises and relationships, and musings on daily routines and failures of idealism, justice, and government. The poetic forms themselves exert their subtle pressure, condensing the carbon of experience to a gemlike polish that is by turns lyrical, musical, cynical, satiric, or moving. The wry humor of comparing a feeding frenzy at a koi pond to the trade show the speaker has just left ("Botanical Garden") or of presenting the flip side of Dana Gioia's "Pity the Beautiful" in a celebration of the ignored and undervalued ("Envy the Dutiful") contrasts with the restrained grief of a sonnet on the loss of a child ("Elegy") or a scathing portrait of scholars who smugly frame policy debates, but "step around the beggars stretched outside" ("Consultative"). From the personal to the political to the philosophical, there are poems here to suit a wide range of readers.

–Susan McLean

The poems in J.D. Smith's latest collection, The Killing Tree, exhibit an ear fine-tuned to the musicality inherent in a wide variety of received forms, including the sonnet, villanelle, ballade, rondeau, heroic couplet and triolet, as well as a keen eye for detail with which he depicts the many aspects of our common humanity.The exquisitely heart-rending sonnets, "Elegy" and "Drunkard Watched from an Upper Floor", the humorous and self-deprecating ballade, "The Cool of '94", the incisive "Fragment from Zeno" and the trenchant "Missing a Vigil" are but a few examples of Smith's excellent delineations of the broad themes of life, death, despair, time and social injustice. "At a Bistro", a tour de force of wit and craftsmanship, itself is worth the price of admission. Part 3, where the title poem appears, is Smith's scathing indictment of the status quo ("Century of Ideas"), and, in a series of pieces culminating in "Along the Potomac", he excoriates the rampant political corruption of Washington, D.C. The repeated item on Smith's prologue poem, "Agenda" is his desire "To be a string played by the wind", that is, to act as an Aeolian harp, essentially acting as an instrument capturing the chaos of the wind's vortices and translating them into song. The Killing Tree has done just that.

-Catherine Chandler
Named one of the best children's books of 2008 by Criticas, the one-stop source for reviews of new adult and children's titles for Spanish-language titles. Everyone in Gustavo's family is in a mariachi band . . . Everyone except Gustavo, that is. They all play violines, trompetas and guitarrones. They all make wonderful music in restaurants and at wedding parties. Gustavo would love to join the band, but he can't play any of the instruments. What's a wannabe mariachi to do? Follow Gustavo as he finds his place in the family mariachi band. The book is currently available in English, Spanish and bilingual editions. Beautifully illustrated with bright, vibrant colors, this is a charming tale about finding one's own talent. Gustavo was born to a family of Mariachis, but can't be part of the family band because he can't play any instruments. That is, until the town discovers that he has a great singing voice.